New Zealand is one of the most popular and most sought-after tourist destinations in the world. The real sense of the world is a gorgeous island and shows its legacy in the southwestern Pacific Ocean. Clearly, this wonderful island consists of snow-capped mountains, rolling hills, ancient glaciers, attractive seashores, and many more natural resources with rich biodiversity value. In the real sense of the word, this country has unique, stunning beauty.
Although it is located in the corner of the world, I believe it is an everlasting place that you should add to your travel diary. But Flights are not cheap here. Although New Zealand's capital city is Wellington, its most populous city is Auckland. If you visit this budget-friendly country, you have to see many more things. I'm sure you never get tired of visiting this unspoiled and beautiful island.
In short, if New Zealand isn't on your travel wish list, please add it soon.
Here I have mentioned my favorite places to visit and things to do in New Zealand. Please don't miss them.
Abel Tasman National Park
This beautiful region is located between Tasman Bay and Golden Bay at the north end of the South Island. This is the smallest national park in New Zealand. You feel it as a wonderland. Mainly, Blue glassed water, green forested area, white sand shore, and neutral sunshine take you on a long journey. Abel Tasman Coastal Walk is another iconic spot is here. You can enjoy swimming, kayaking, hiking or fishing there. You can plan the journey as an overnight or a multi-day trip with your loved ones. I'm sure you can explore its beauty beyond your imagination. 
Heli Ice Trekking
Would you like to gain ice-cool experience in New Zealand? If you wish it, heli glaciers are available for you. It is located on the West Coast of New Zealand. You can explore its beauty on a helicopter ride or you can take an unforgettable experience based on hiking. You will wonder by seeing its legacy. It definitely grants you a fantastic experience. Please catch up on each of these incredible moments in your eyes.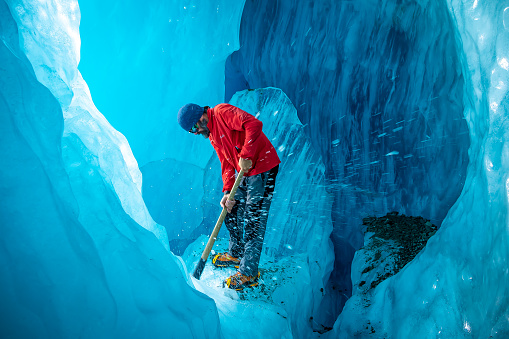 Queenstown
This wonderful region is the Adventure Capital of the World. It has incredible beauty, and many adventure lovers attract to there. You can do many more activities at this place, such as zipline riding, sky diving, white water rafting, caving, zorbing, transalpine hiking, paragliding, and more. You can reach here with your friends and take an everlasting experience. it will add to your diary of journey as an unforgettable memory.
Tongariro Alpine Crossing
Do you remember Mordor in The Lord of the Rings? It was filmed there. Tongariro Alpine Crossing is located in the Tongariro National Park. Clearly, It has unique landforms, including volcanic peaks. This fantastic place is rich in both dramatic and cultural identity with extraordinary inspiring beauty. In the winter, Tongariro Alpine gets cover with ice. Not only in the winter but also in summer you can reach here. This will be a wonderful experience for you.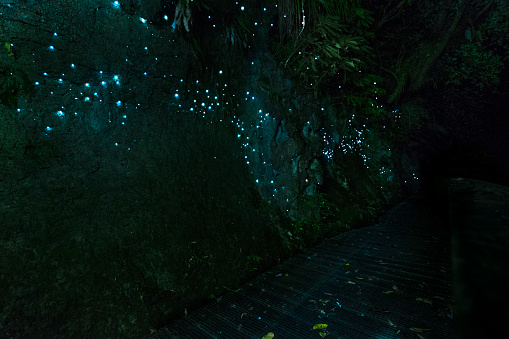 This will be a colorful experience for you. You can reach here within approximately 3 hours from Auckland. The easiest way to see the Waitomo Caves is with a boat tour or walking. Blackwater rafting is a unique experience that you can enjoy here. Darkness, cold, and wonder are available at this fantastic place. Definitely, you will wonder by seeing fascinating rock forms here. You feel its light as blue bubbles. I'm sure you will attach to these awesome beauty icons and lovely sceneries..
Hobbiton
I'm sure you are familiar with this beautiful place if you have watched the movie sagas Lord of the Rings. It is filmed here. The location of Hobbiton is one of world-famous tourists' destination which located in the southwest of Matamata. You can explore the lush pastures of the Shir with a guided walking tour and cute houses on Hobbiton. If you visit there, its scenic wonderland reminds you of a fairy world. 
Fiordland
Fiordland is a marvelous geographic region located in New Zealand in the southwestern corner of the South Island. Fiordland is also used as a film location of Lord of the Ring. Indeed, This scenic region consists of gigantic mountains, deep lakes, untamed forests, swelling rivers, and more adorable icons. However, these mountains contain glaciers and peaks with permanent snow cover even in the lack of hot summer temperatures or rainy weather with cold winters. Both camping and hiking opportunities are available for you here. If you visit there definitely you feel Fiordland as a wonderland and you will admire its beauty.
Maori culture
Maoris were arriving from Polynesia in 1320-1350 to New Zealand. They are the original inhabitants of New Zealand. Mainly, They are amicable and proud people. They have a nice historical background and cultural values. You can see its legacy at Rotorua. In addition, It is the best city to see Maori cultural shows. Kapa haka dances are popular in the world. Indeed, It has originated from this Maori culture. It includes an emotional and powerful combination of song, dance, and chanting. If you visit to see Maori culture. You would take a wonderful entertainment break in your life if you chose this as your destination. 
Auckland
Auckland is the most popular city and a large metropolitan city in New Zealand. People call this picturesque city the City of Sails. Auckland lies between the Hunua Ranges to the southeast, Hauraki Gulf to the east, the Waitākere Ranges and smaller ranges to the west and north-west, and the Manukau Harbour to the southwest. Auckland is a stunning location with natural beauty. You can see surrounded hills covered in rainforest, Blond- and black-sand beaches, picturesque coves at this volcanoes besieged city. This superb location provides a perfect base for day trips and wilderness adventures. Please write this beautiful city on the top lines of your travel wish list. Definitely, it will be an incredible journey for you.
Wellington
This is the capital of New Zealand, and it is located at the southwestern tip of the North Island, between the Remutaka Range and Cook Strait. This is a well-known and popular tourist destination. Wellington Museum, Wellington Zoo, Zealandia, and Wellington Cable Car is the most attractive Wellington places. Indeed, It has uncountable art galleries and cafés, a valued architecture base, and cultural value. You can enjoy its popping nightlife and rich other amazing and heart-touching things here. I'm sure this will be an excellent place for you.